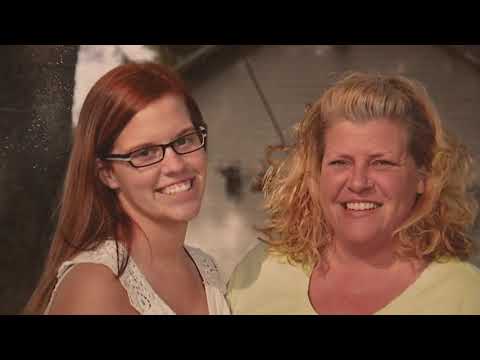 WXYZ Detroit
March 05, 2020
(WXYZ) — Daryn Dexter was in a dark place. For most of his adult life, the 31-year-old had battled depression and bipolar disorder and on a night in December 2017, he wanted to die.
Distraught over a recent breakup with his longtime girlfriend, Dexter sent her a text message: a photo of a bottle of pills he said he was going to swallow.
"He just said he didn't want to live any longer, that he couldn't take it anymore," recalled his mother Sherri Andenno. "He and his girlfriend were having problems."
Fearing for Daryn's life, his family called police who picked him up and transported him to Forest View Hospital in Grand Rapids, an in-patient psychiatric facility licensed by the state.
On his fifth day at Forest View, doctors wrote that Daryn was paranoid and experiencing racing thoughts. His anxiety level was listed as an 8.5 out of 10.
But only two days later, they determined he'd improved enough to be released. His stepfather found out through a phone call.
"The day they let him out, I begged with them not to do it," Don Andenno said. "And I said at the very least, let me pick him up. Let me get him after work. Keep him there until I can see him."
Instead, according to hospital records, Daryn left in a taxi.
The next day, after Don wasn't able to reach him on his cell phone, he went to visit Daryn at his home. There, he found his stepson's lifeless body.
He died the same night he was released from Forest View Hospital, the medical examiner ruled. The manner of death: suicide.
"My oldest son came in. I remember him coming in the door and he said, 'Mom, Daryn's gone,'" recalled Sherri Andenno. "I said, 'How? He just got out!'"
Sherri Andenno was grief-stricken and filled with questions. How could a hospital deem her son well enough to be released, she asked, only to have him take his life hours later?
When Sherri called Forest View Hospital, she said she was promised answers were coming.
"They said we'll do a report to the State of Michigan, and the State of Michigan has to do an investigation," she said.
When a patient like Daryn dies, Michigan's Department of Licensing and Regulatory Affairs — known as LARA — requires that hospitals notify state officials by filling out what's known as a death report.
"My oldest son came in. I remember him coming in the door and he said mom, Daryn's gone. I said how? He just got out!" – Sherri Andenno
It's required for any death occurring inside a psychiatric hospital or within two days of a patient being discharged.
But in the two years since learning of Daryn's death, state officials never opened an investigation into Daryn's death or treatment.
In fact, of the more than 150 psychiatric deaths reported to the state since 2016, a months-long 7 Action News Investigation reveals that virtually none of them were questioned by state watchdogs.
Deaths across the state
Forest View is one of 37 private hospitals across the state to report patient deaths to officials at LARA. Through a spokesperson, Forest View declined to comment on Daryn's death, citing patient privacy concerns.
In a statement, they said the hospital cares "for patients who have special, often complex, mental health needs. These mental health needs are often lifelong conditions that require continuing ongoing community based treatment through therapy and medications that patients continue in their home communities after being discharged from our hospital."
A spokeswoman added: "We are licensed by the State of Michigan, fully accredited by The Joint Commission and we bring more than 45 years of experience to the evaluation, diagnosis and treatment of a wide range of behavioral health problems. The focus of our treatment is practical and solution-focused, with an emphasis on symptom reduction and learning healthy coping skills in order to transition back to the patient's community."
Many of the deaths reported by hospitals across the state appear to be natural, but many others are clearly not. At least are 11 suicides, with most occurring shortly after a patient's discharge. In one case, a 48-year-old woman came to Havenwyck Hospital for suicidal ideation was released, then took her life the next day by jumping out of a window.
Citing privacy laws, the hospital declined to comment on the patient's death.
A 22-year-old woman was discharged from a Muskegon hospital in December 2017 following a suicide attempt. The day of her discharge, she committed suicide in her bathroom.
In other cases reported to the state, suicidal patients took their lives at the hospital that was supposed to treat them.
At St. Joseph Mercy Hospital in Chelsea, a 20-year-old woman with a history of depression and suicidal ideation hung herself with a pair of scrub pants while left unattended in her room.
A similar death took place at Henry Ford Kingswood when a 23-year-old man took his life inside the psychiatric facility.
Officials at both hospitals declined to comment on the specific deaths, citing patient privacy laws.
The true nature of many of the deaths remains a mystery, at least as far as the state is concerned. 39 of the reported deaths list the cause as unknown or pending. Even in those cases, officials with LARA did not inquire further.
'We can't let this go'
The state's inaction is "shocking," said Michelle Roberts, executive director of Michigan Protection and Advocacy Service, a non-profit designated by the governor to protect the rights of people with disabilities.
"That they've received death reports as they're required to, but did nothing with them? " she said, "That's very concerning."
"There could be systemic issues and avoidable problems that could have been addressed had they just looked." – Michelle Roberts
Following the revelations brought forth by 7 Action News, Michigan Protection Advocacy Service opened investigations into 71 of the deaths that that the state never investigated.
"There could be systemic issues and avoidable problems that could have been addressed had they just looked," Roberts said, adding later: "We can't let this go."
One of the deaths now under investigation by Michigan Protection and Advocacy involves Alissa Negus, a 25-year-old from Hanover.
For Negus, short hospital stays had become a part of her life. Her years-long struggle with depression led to drug abuse, bouts of homelessness and alienation from her family. On multiple occasions, she tried to take her life.
But repeatedly, Alissa sought help from psychiatric hospitals throughout the state. Most of her stays, said her family, lasted just a couple of days.
"She needed to be somewhere for months," said her mother Jill. "Two or three days is not long enough for someone with mental illness."
Alissa's last hospital stay would turn out be one of her shortest. Last April, right after her birthday, she admitted herself to St. Joseph Mercy Hospital in Chelsea "requesting treatment for suicidal ideation and drug use," according to state records.
Little is known about her treatment, except that it lasted about two days.
The same day she was released, according to police records, Negus drove her car along I-94 in Hanover, pulled off to the side of the highway and walked into traffic.
Her death was reported to state officials, but never investigated.
"That's my daughter," Jill Negus said through tears. "It's like she doesn't matter. Or they all don't matter."
Citing patient privacy laws, St. Joseph Mercy Chelsea declined to comment on any patient's treatment, but said "(p)atient safety standards are routinely reviewed by clinical and medical staff leadership and by third-party assessments to ensure that hospital patient care units adhere to all requirements outlined by The Joint Commission, CMS and the State of Michigan. We take patient safety within our facilities very seriously and remain committed to providing high quality, compassionate care for our patients."
"That's my daughter. It's like she doesn't matter. Or they all don't matter." – Jill Negus
Agency under fire
Officials with the Department of Licensing and Regulatory Affairs, whose office receives each report of a psychiatric patient's death, declined repeated requests for an interview.
Previously, LARA spokesman David Harns defended the department's lack of investigations, saying by e-mail that the department "is not by law or rule required to follow up on these reported deaths."
But in at least one instance over the last four years, LARA has elected to investigate a patient's death. In December 2018, following the unexpected death of a patient that was later ruled the result of medications she received, LARA acknowledges initiating an investigation.
What it found is not know known; LARA required 7 Action News to file a public records request to obtain the investigative report. It is expected to be shared later this month.
Last month, Harns said in an e-mail that LARA is considering changes to its own rules. He added that officials have met with expert staff on physical environment, medical, and licensing process requirements and will "conduct workgroup meetings and meet with key stakeholders and other interested parties to gather feedback."
But bigger changes may be ahead, couresty of two lawmakers. This week, as a result of our investigation, Senator Jim Ananich (D-Flint) introduced Senate Bill 813, requiring LARA to investigate all psychiatric deaths where the cause is deemed a suicide or unknown.
Harns, LARA's spokesman, said the department has had discussions with Ananich about his legislation and looks forward to continuing their dialogue.
In the House, Rep. Phil Green (R-Millington) is about to introduce a bill that would make even more drastic changes, moving authority from LARA to the Department of Health and Human Services. It would also require more comprehensive death reports as well, including the reporting of deaths occurring within a month of a patient's release, rather than the current 48-hour window.
Each bill's prospects are uncertain, but both lawmakers are vowing to make improvements to a system they see as seriously flawed.
To Sherri Andenno and others still waiting answers about their loved one's sudden deaths, change can't come soon enough.
"People are dropping the ball. Nobody's being held accountable," she said. "I can't get my son back, but I want to stop this from happening to another family."
Contact 7 Investigator Ross Jones at ross.jones@wxyz.comor at (248) 827-9466.
Link to Investigavitve Series:
'We need to find out why it's happening.' Lawmakers want psych deaths investigated
Bills written in response to Investigation above
How Can We Help?
Contact Us Anytime
We want to hear from you! Whether you're looking for advocacy, have a question, or just want to connect, please reach out.

By Phone